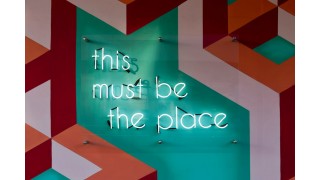 If you want to make your house or condo look amazing on a budget, there are many exciting ways to begin decorating. These cost-saving ideas will not only look great but will also make your home uniquely yours.
After all, some of the best pieces in your home will be ones you created or found, because they have the best stories. If you'r ready to decorate a new home or redo your current space, consider some of these easy and affordable ideas.
Wall Hangings for Less:
Nothing adds personality to a space quite like a unique piece of wall art. Some art can cost a fortune, while other wall hangings make even more of a statement for much less! Here are some ideas: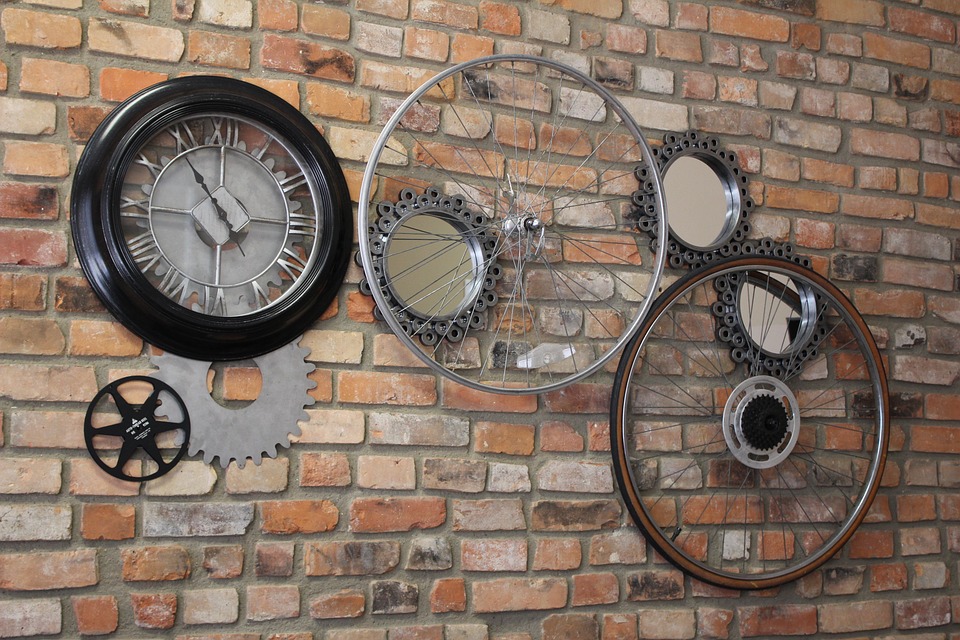 Found items like wheels add affordable character to walls.
Hang a found item that is visually interesting. These also look amazing on an exposed brick wall: A painted bike wheel, a collection of hub caps or liscense plates, or some quirky antique plates or metal trays.
Shop at stores with budget-friendly options. You may not believe us, but even dollar stores have wall art for $3-$4 that can be fun! Then there are stores like Winners, Home Sense, and Walmart that all have pieces you can pick through for a hidden gem. Don't forget the painting section at Value Village either. You can find pieces that once cost hundreds for just $7.
Speaking of Walmart, you can also get a custom wall hanging made from your own photo(s). Visit their online photo centre, upload your favourite vacation pic, and pick it up in store the next day. All that for less than $12! It's an affordable (and one-of-a-kind) conversation piece!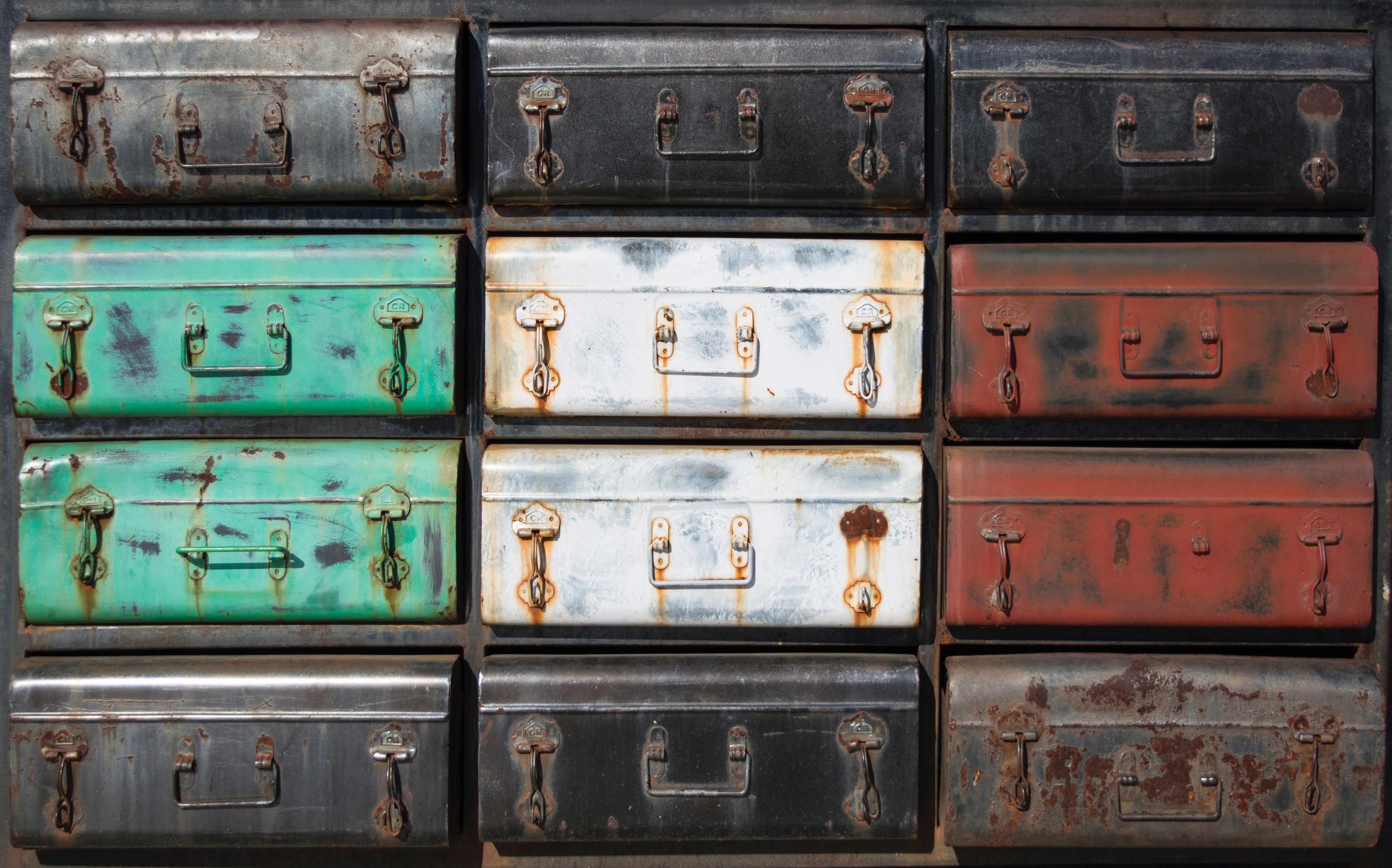 Wood and metal antiques add vintage style to modern spaces. Suitcases are also an eclectic idea.
Score Antiques:
You can spend a lot buying antiques in a specialty antique shop in downtown Toronto. However, there are other ways to find that vintage statement piece for less. Antique suitcases, milk jugs, radios, and much more will all be decorations that are also conversation starters.
Visit antique stores in further out locations. Antique stores downtown are more expensive per item, due largely to the cost of renting a centrally located store each month. Look up antique stores in Scarborough for example. They will still have treasures, but they can be more reasonably priced.
Yard sales! Find antique furniture and other items for $5 or less at garage sales. Shop at local ones, massive street sales like at the Cabbagetown Festival, and look for posted ones on Kijiji. You can take an antique mirror in rough shape, sand down the frame, and paint it a fun colour to instantly make it a refurbished show stopper!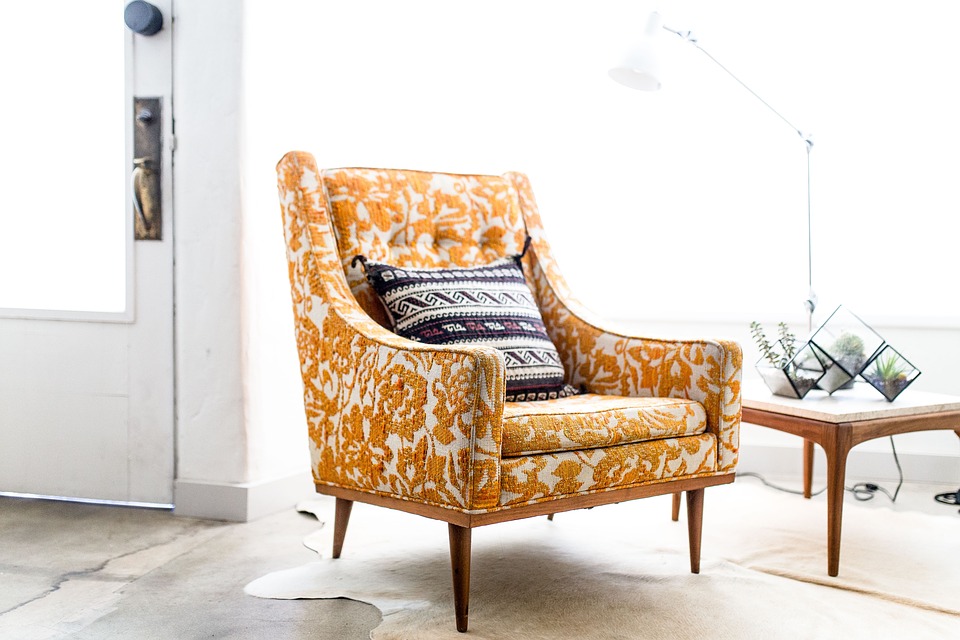 Find a mid-century modern furniture piece and re-upolster to suit your taste.
Estate Sales: Look online for local estate sales/downsizing contents sales. They are also posted on Kijiji and other sites. At these you can bid on quality furniture, matching sets for entire rooms, lamps, paintings, and everything else you'll need for a home. You can re-upholster a great wooden chair and make it your own for a lot less than what these items cost new. You can often get a really great deal at these, since they are highly motivated to empty a house quickly.
Auctions: You've seen shows about storage locker auctions, which you could try. However, people who run store soften go to these prepared to outbid newcomers. You can also try online auctions. The 400 Antiques Mall near Barrie also has online auctions and a massive selection.
Feature Walls:
By simply adding a fresh coat of paint, especially in a cool custom way, your entire space will be revamped. You can also try some different types of wall treatments. With all the options you can save money by doing it yourself: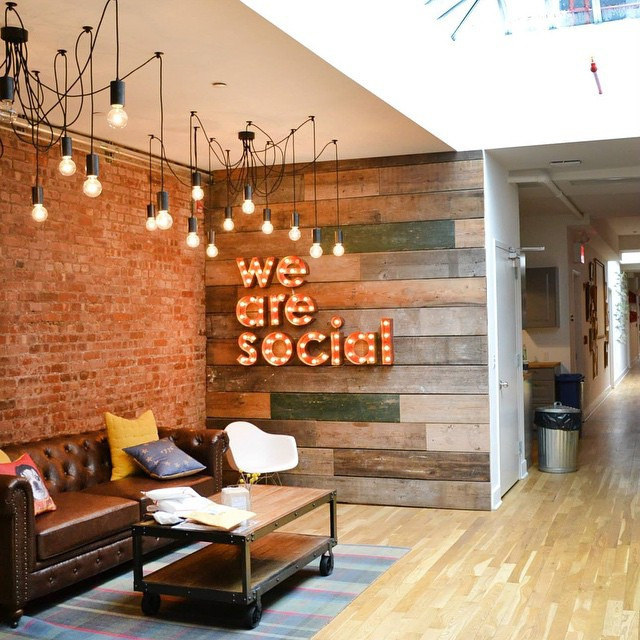 Reclaimed wood and a neon sign? Sign us up ;)
Reclaimed wood feature wall: Adding slats of reclaimed barn wood to a wall will really make it stand out, and add character. You can buy reclaimed wood for a variety of budgets, or get newer wood beams (made to look reclaimed) for less at home store chains. The larger the wall the more money you'll spend, so choosing a smaller one (like a wall in that +1 in your condo) will mean more savings.
Wallpaper: Adding bold wallpaper to a feature wall instantly adds some style to the room. Wallpaper is back on-trend again, so there are plenty of options out there for any budget. Select something you won't get sick of a year from now, since wallpaper can be annoying to remove. White-ish shades with floral patterns, geometric shapes, and simple black patterns look great!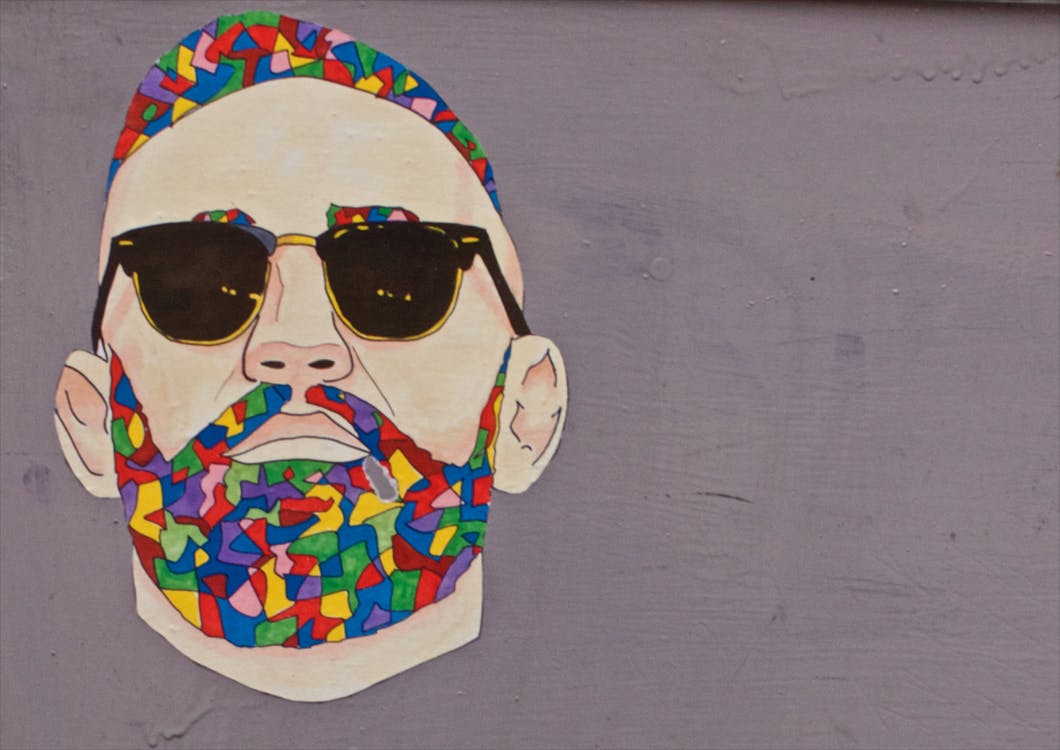 A custom mural adds character. What it is, is up to you!
Custom painting: There are many unique treatments you can do to your wall. For a mottled look that incorporates a few colours try "rag painting" or "sponge painting." You can also paint a custom pattern using measured taping (such as stripes or diamonds). Or, use lettering will quotes or words that inspire. Finally you can paint a mural or custom work of art, or hire a friend with artistic skills.
All of these tips will help your decorate your house or condo within a budget. Try DIY revamps, score some antique treasures, and search in different places for unique pieces. Soon your home will have a stunning and different style that's all your own!