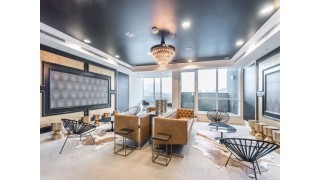 Lofts are among the coolest properties for sale in Toronto. With high ceilings, soaring windows, and perhaps some exposed concrete or wood beams, lofts have their own unique character that is appealing to many buyers.

When you think of Toronto lofts, you might picture ones that are simply out of budget. Hard Lofts, ones that are converted from heritage buildings such as churches or factories, often cost over a million dollars to own. They are older buildings that are both one of a kind and more costly to maintain. However, Soft Lofts are another option that offer that striking loft style with sleek finishes and, often, lower asking prices. They can feature exposed concrete, high ceilings, and gorgeous kitchens and bathrooms. They also tend to have lower maintenance fees than Toronto's older loft buildings.
So, where can you find Toronto lofts for sale for less than $800,000? There are a variety of options in some of Toronto's hottest neighbourhoods.
To get an idea of what you can expect to pay for lofts in different downtown neighbourhoods, here are some Condo Buildings with Lofts under 800k: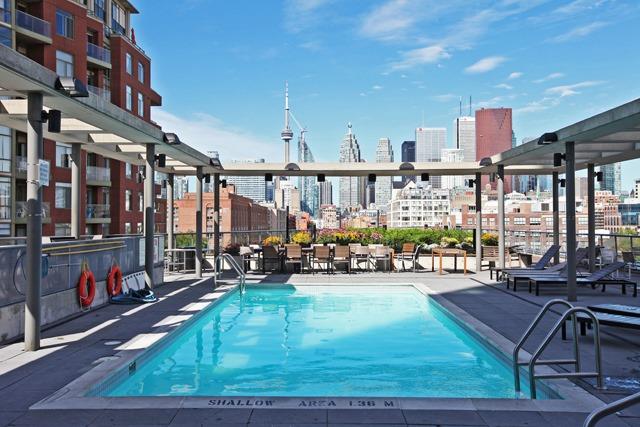 Pure Spirit Lofts
Address: 33 Mill Street
Neighbourhood: Distillery District
This building is popular for a variety of reasons; incredible neighbourhood, beautiful suites, and some of the best amenities available. The rooftop swimming pool and hot tub have sweeping views of the downtown skyline that are definitely photo worthy. Individual lofts for sale at 33 Mill St have high ceilings, exposed concrete ceilings and pillars, floor to ceiling windows, and views of historic cobblestone streets in the Distillery District. Walk from your downtown loft to patios, art galleries, and theatres in this vibrant neighbourhood.
While some lofts in the building are over $1M, there are 1+1 bedroom lofts for around $650,000. Tow bedroom units have also sold for less than $800,000. See current listings at 33 Mill St.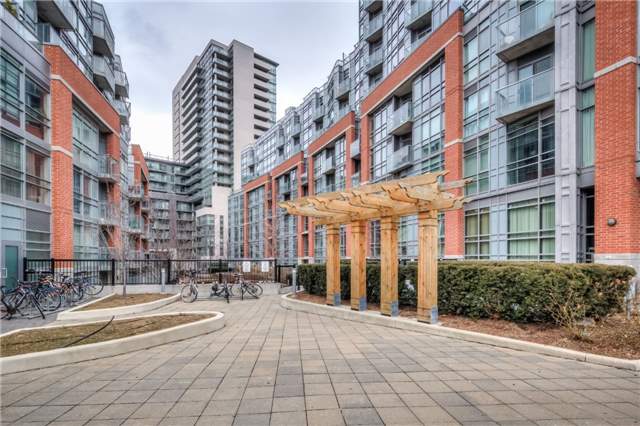 The Curve Lofts
Address: 170 Sudbury Street
Neighbourhood: Little Portugal
With a unique curved shape (hence the name) and an inviting mid-rise design, these Toronto lofts are truly a bargain. They have exposed ductwork, concrete ceilings, and sleek kitchens. Plus, enjoy the indoor pool and gym. They also are within walking distance of some of the trendiest spots in Queen West, including The Drake Hotel. Or, visit a brewpub in Liberty Village. In a neighbourhood so close to downtown, these Toronto lofts are a great investment.
You can buy a 2 bedroom loft at 170 Sudbury St for under $700,000. 1 bedroom and 1+1 lofts are even available for less than $500,000. See current listings.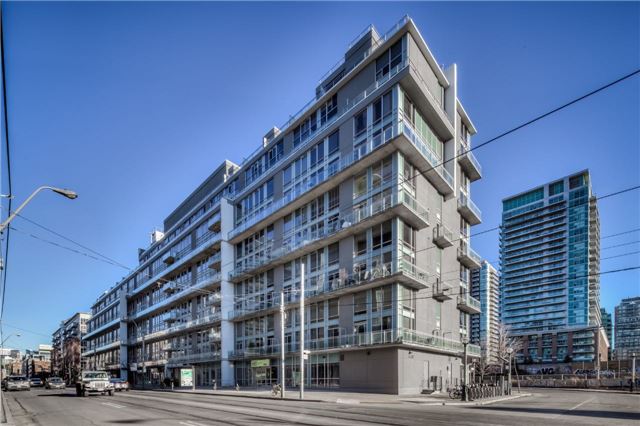 Electra Lofts
Address: 1029 King Street West

Neighbourhood: King West
King West is one of the most active downtown neighbourhoods, and therefore among the most sought after. There are many expensive condos and lofts in King West, but that's not to say you can't find a more affordable gem. Electra Lofts have just 6 storeys of soft lofts. They are all 2 storey floor plans, with incredible windows spanning both levels. Walk to restuarants, bars, and entertainment in this always happening community.
There are still 1 bedroom lofts for sale at 1029 King St W for under 700,000. See all current listings at Electra Lofts.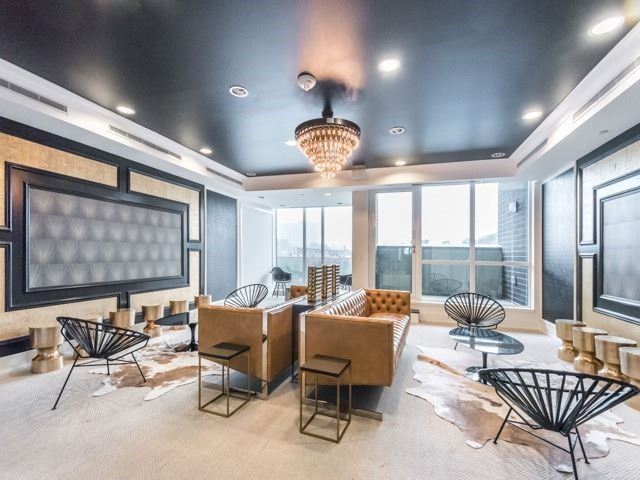 The Carnaby Lofts
Address: 20 Minowan Miikan Lane

Neighbourhood: South Parkdale
Located near the intersection of Queen St West and Dufferin, this building is steps from many of Queen Street's best bars, restaurants, and trendy stores. The 20 Minowan Miikan lofts themselves have bright floor to ceiling windows, edgy concrete ceilings, and wide balconies. Carnaby Lofts are also easy to commute from, since the Queen streetcar is just down the street. Amenities include a rooftop deck with amazing downtown views, a party room, and a gym.
There are 2 bedroom lofts for sale at The Carnaby for less than $700,000. See current listings at 20 Minowan Miikan Lane.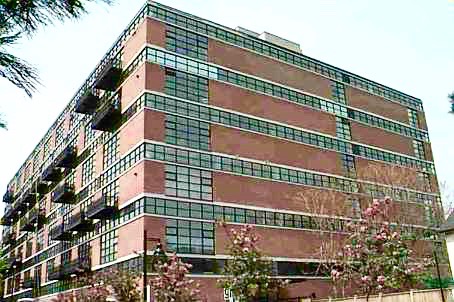 Brewery Lofts
Address: 90 Sumach Street
Neighbourhood: Regent Park
Formerly a props warehouse for the CBC, and named after the area's history of distilling, this is a very cool hard loft building that still offers units at more affordable price. This neighbourhood is nearing completion of its revitalization plan (which includes the best Aquatic Centre in the city, along with art galleries and community event spaces), so investors have been flocking to the area. These bright lofts have soaring ceilings and flared concrete pillars, each loft boasting charming original character throughout.
Lofts for sale at 90 Sumach Street can be expensive, but there are 1 bedroom lofts for under $800,000. If you like hard lofts, check out The Tannery Lofts, which have also recently had 1 bedroom lofts for less than $700,000.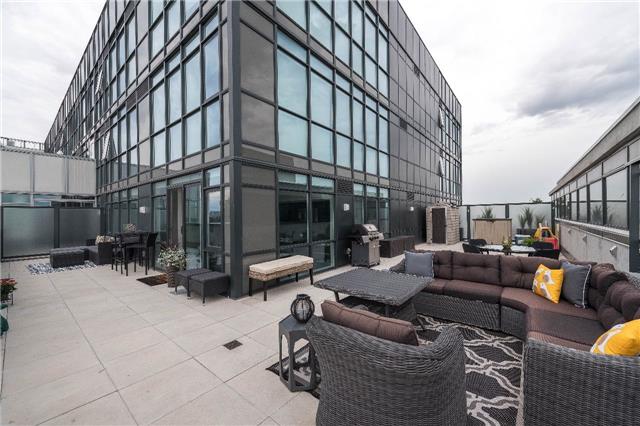 The Carlaw Lofts
Address: 345 Carlaw Avenue
Neighbourhood: Leslieville
In an area as popular as Leslieville, there are still many condos for sale for less than 800k. The Carlaw is at the corner of Dundas and Carlaw, meaning residents can walk to live theatre, a variety of trendy restuarants, and more on Queen Street. They have floor to ceiling windows, concrete pillars, and plenty of amazing amenities. If you like the area, check out Work Lofts at 319 Carlaw Avenue and The Taylor Lofts at 1238 Dundas St. They all offer 2 bedroom lofts for less than 700-800k!
345 Carlaw lofts are under 800k, even some 2 bed and 2+1 lofts. These newer lofts are bound to appreciate as time goes on, due largely to the exciting neighbourhood. See current listings at The Carlaw.
Better yet, these loft buildings are just a start. Contact us to begin your search for a loft you'll love. They are available in a variety of neighbourhoods and price points (even less than $600,000), you just have to know where to look!