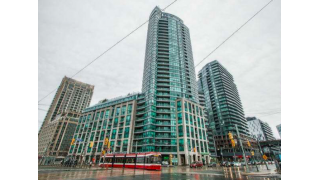 Chances are, if you're looking for a Toronto condo for rent, you are often overwhelmed by downtown prices.
Are there really no options for under $2000 per month?

Actually, if you are persistent you can still find a great place for a fair price. Especially when working with a Realtor, who has access to listings you might have overlooked or not even seen.
These are the 5 Cheapest Downtown Condos for Rent in Toronto RIGHT NOW.
**Note: These are an example from the week we wrote this blog. If the links no longer work, the listing is no longer available. However, you can view the lowest priced condos for rent whenever you're reading this by checking out our custom search for the Cheapest Downtown Toronto Condos for Rent Today!
Plus, we'll be honest about WHY these units are priced below the average.
Without further ado, here are the most affordable condos for rent in Toronto's Downtown.
Price: $1,600 per month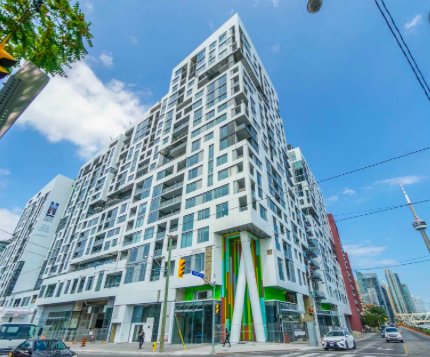 This never lived in 1 Bed 1 Bath rental is in a brand new building at Front and Bathurst. Close to The Waterfront, Fort York, and King West this location is amazing. Other units in the area definitely rent for a steeper price than 1,600.
Why is it more affordable? It is a 2 Bedroom unit, whose other bedroom will be lived in by the landlord. So, consider if a roommate arrangement would work for you in order to gain this location.
Price: $1,600 per month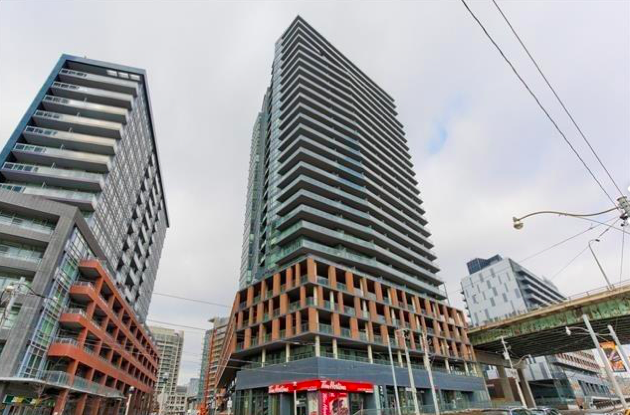 In the heart of Fort York area (at The Yards at Fort York), this 1 Bed 1 Bath rental is walkable to waterfront parks and the Entertainment District. It also has 22 foot high ceilings, modern style, and a large corner terrace.
Why is it more affordable? Also a 2 Bed unit, the other room is rented out. You do get your own bathroom, since it is a 2 Bed/2 Bath condo.
Price: $1,699 per month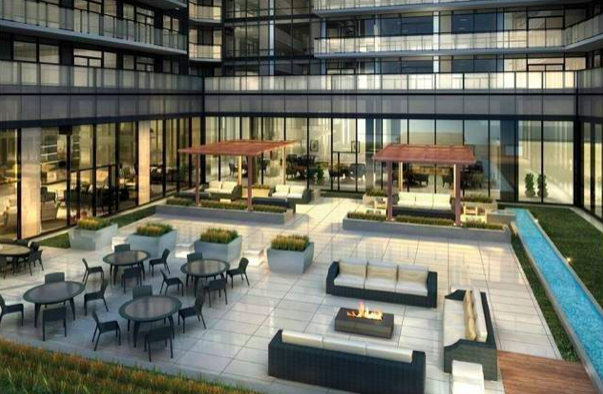 Located in Moss Park neighbourhood, this is a 1 Bed 1 Bath rental within a 2 Bed 2 Bath shared condo. It is a spacious rental with a large terrace and easy access to The Distillery District, St Lawrence Market, and all of Downtown.
Why is it more affordable? This rental is shared, and is only available to females.
Price: $1,700 per month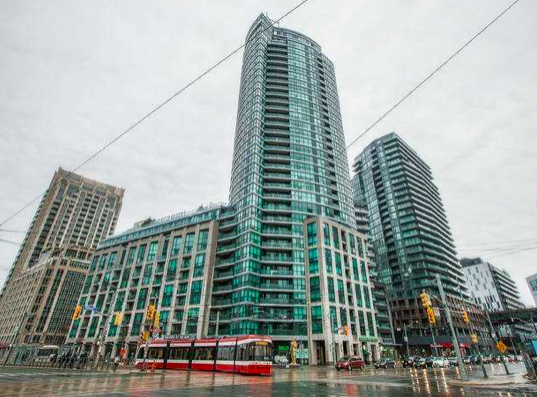 This address is a sought after Waterfront community condo. It has 3 storeys of amenities, including a pool, gym, and a rooftop deck with stunning Lake Views. Walk to Coronation Park and ride your bike along The Harbourfront. The unit itself is a small but ideally located bachelor that is well kept and tidy.
Why is it more affordable? It's a Bachelor (0 Bedrooms, 1 Bath). So it's small. However, if Bachelors are all you actually need, this one really is a great deal in a fantastic downtown neighbourhood.
Price: $1,800 per month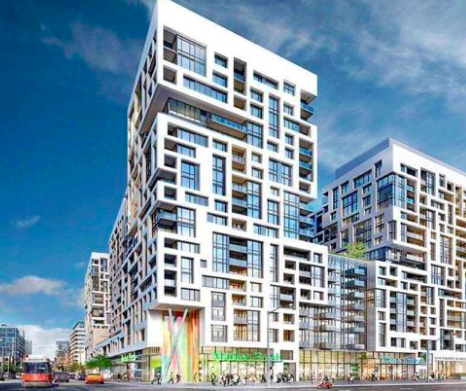 A brand new, never lived in Bachelor unit, this Minto condo offers a location to love and amenities that add a lot to your lifestyle. This Downtown condo has a 100 Transit Score and a 95 Walk Score, near King West and the Entertainment District. It also has a gym, pool, and a rooftop deck.
Why is it more affordable? It's a Bachelor unit, but if location matters to you more than size check this one out!
So there you have it:
There really are some options downtown if you're willing to consider sharing a condo or downsizing. Once you move in, you'll likely find these vibrant locations mean you love your affordable rental for much more than just the price!
Contact us today to start your search for a Toronto Condo For Rent for whatever your budget is.
Or, search for The Most Affordable Toronto Condos For Rent DOWNTOWN. RIGHT NOW.