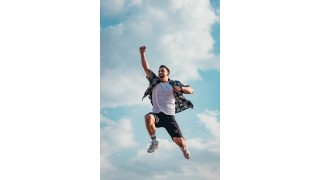 Are you looking for a Toronto condo for a surprisingly affordable price? Look no further! These are the cheapest condos for sale this week.
Some are even 2-3 bedrooms, have lake views, and are in neighbourhoods you will love.
This week they are ALL under $258,000. Not kidding.
**Please Note: These are the 5 cheapest condos for sale in Toronto right now.
For an always up to date search for the 5 cheapest any week you're reading this, check out our custom search of the Cheapest Toronto Condos For Sale.
Looking to rent? Scroll through the Cheapest Condos For Rent in Toronto now.
So, without further ado, here are the 5 Cheapest Condos in Toronto. If the listing you're interested in is no longer available, try one of our custom searches above OR visit our link to that building to see if there are any brand new listings.
Happy bargain shopping!
Asking Price: $223,000
1 Bed, 1 Bath, 1 Parking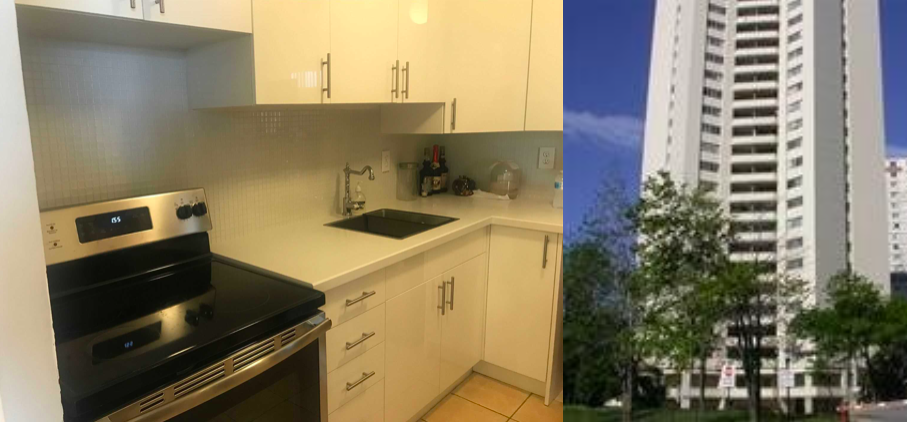 This one bedroom unit (over 700 sq ft) is located in The Westway area of Etobicoke. It is walkable to shopping, multiple parks, and schools. It is also freshly renovated with a stylish modern kitchen and bathroom, plus new laminate flooring and a wide balcony.
View All Current Listings at 330 Dixon Road.
Asking Price: $249,000
1 Bed, 1 Bath, 1 Parking

This 1 bedroom (700-799 sq ft) condo was renovated in 2018. It is located in the Malvern area in Scarborough. The building is directly across from Malvern Town Centre, so shopping is very convenient. Residents are also walkable to parks, TTC transit, and schools.
View All Current Listings at 10 Tapscott Road.
Asking Price: $249,900
2 Bed, 1 Bath, 1 Parking
This condo is spacious for this low price point, with over 900 square feet and two bedrooms. Also located in The Westway area on Dixon Road, this building is walkable to shops, schools, TTC buses, and parks. There are building amenities including a gym, sauna, security, and tennis court.
View All Current Listings at 320 Dixon Road.
Asking Price: $249,990
3 Bed, 2 Bath, 1 Parking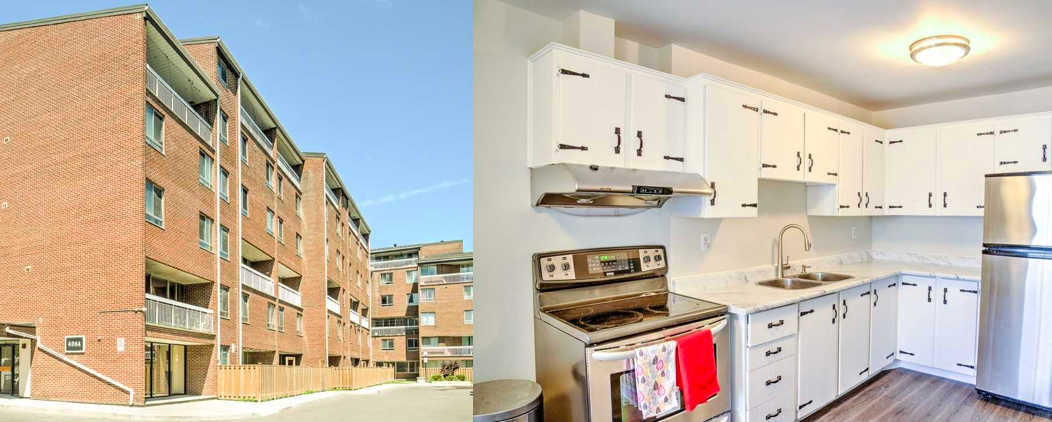 Located in West Hill area in Scarborough, this affordable condo offers over 1300 square feet and three bedrooms. Walk to shops, parks, and transit. It also feels homier than many condos since it has two storeys. There is a balcony overlooking a treed area, two bathrooms, and a spacious white kitchen with stainless steel appliances. The building has amenities including an indoor pool, gym, security, and party room.
View All Current Listings at 4064 Lawrence Avenue East.
Last, but not least…
Asking Price: $258,000
2 Bed, 1 Bath, 1 Parking

Enjoy unobstructed views of charming residential streets and Lake Ontario from your balcony in this affordable two bedroom condo! Located in the Rouge area of Scarborough, it is close to the U of T Scarborough Campus, parks, shops, and transit. Inside, you'll find just under 900 square feet of space with a renovated kitchen featuring white cabinetry, stainless steel appliances, and a beautiful herringbone backsplash.
View All Current Listings at 207 Galloway Road.
Are you interested in a Toronto condo that is actually affordable? These are just this week's examples.
Home ownership doesn't have to be out of reach.
Contact The Armstrong Team today to begin your search for a condo you can call home without breaking the bank.
To begin, here is an up to date search for Toronto's Cheapest Condos.