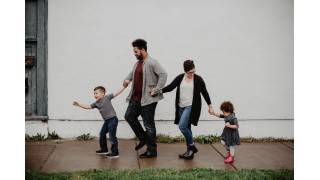 We all know space can be tight in condo apartments, right?
However, with quality features, amenities, and ideal Toronto locations the condo lifestyle offers plenty to love.

Still want more space with the benefits of condo living? 3 Bedroom condos might be what you're after. Yet, you are probably noticing the search for these larger units is more difficult than you wish it was.
Or, you might have been shown 2 bedroom condos with a "den" that masqueraded in the listing as a possible third bedroom. Sometimes they can work, but very rarely as more than a spot for a fold out guest couch.
So, where are the elusive three bedroom units?
Most builders focus on 1 bedroom, 1 bedroom plus den, and 2 bedroom units. The 3 bedroom condo market is not as plentiful as these types, and it can be hard to know where to look.
In fact, in the first quarter of 2019, the Toronto Real Estate Board reported 3 bedroom condos made up just 7% of total market sales.
Why? In short, there's not enough of them. City councillors and urban planning experts keep pushing for three bedroom condos to be added to the market. Hopefully in coming years we will see a diversification of condo floor plans available to buyers.
In the current landscape, however, it isn't easy to find a three bedroom condo - especially on a budget of less than $1 million.
But, wait. It is possible!
Take a look at 4 Ways to Find a 3 Bedroom Condo for Less than 900k:
1. CONSIDER A TOWNHOME
If you want a condo that feels more like a house than an apartment, townhomes are definitely worth a look.
Why? Toronto townhomes can offer more space, and more bedrooms. They are found downtown and in more residential areas.
There are also more entering the market each year, so you can still find a condo that is sleek and modern if that's your style. You can also find affordable townhomes with 3 bedrooms in slightly older developments or areas further from downtown.
Condo townhomes frequently have a master bedroom and two smaller bedrooms.
Or, some have a third floor flex space that could be turned into a bedroom (way better than a "plus one" den)!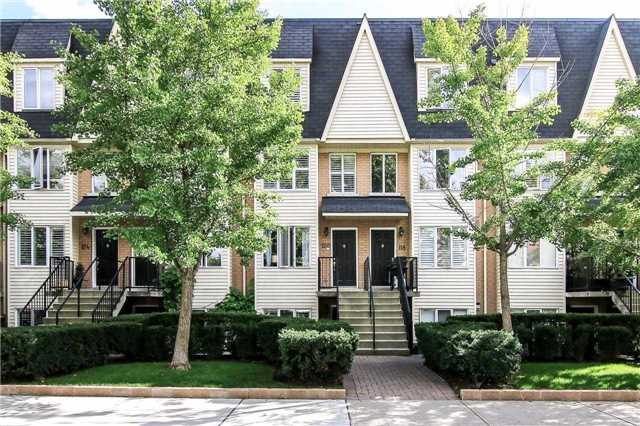 2. SLIGHTLY OLDER CAN OFFER BETTER VALUE

With townhomes especially, there are many three bedroom options that sell for less than new builds.
For example, King West townhomes from the mid 2000's and various townhouse developments in the east and west end from the early 2000's to 2010 often have three bedrooms for sale for under $850k.
Don't rule out a building that isn't brand new. The newer buildings tend to have the more popular 2 bedroom layouts.
Search for all 3 bedroom townhouses under $900k currently for sale.

3. RESEARCH BUILDERS WHO OFFER MORE 3 BEDROOM PLANS
Do some research and chat to your Realtor about builders who are thinking bigger. By bigger we mean 3 bedroom units, of course.
One example: Daniels Corporation has been building many three bedroom townhouses, along with 3 bedroom condo apartments currently in Pre-Construction very close to downtown.

Also, don't forget there are many boutique buildings being built by developers you might not know about.

For example, the Upper Beaches is seeing growth in condos, including three bedroom condo apartments and townhomes for under $900k.

Working with an agent who is experienced with condominium sales, and knows all about condo developers, is the best way to do this research. (Ahem - Call us today to chat about your search!)

Finally…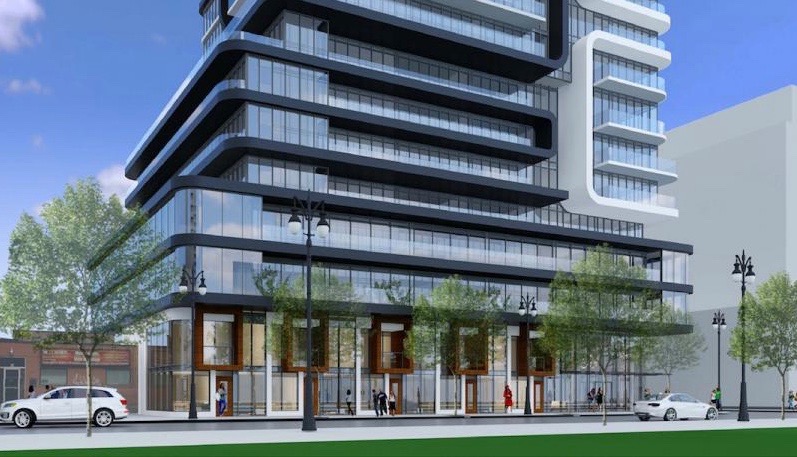 4. CONSIDER PRE-CONSTRUCTION
If you invest in a Pre-Construction condominium you can get a three bedroom unit for much less than you'd pay for a new build. As we mentioned, slightly older buildings can mean better value. However, if you want a brand new condo, buying Pre-Construction can also save you money up front and be a smart investment.
Always a bonus: You can also customize a unit to your specifications. Don't pay for a marble walk-in shower if you don't want one! Pick out a west facing deck! Make sure you buy a parking space perfect for your vehicle!

Other bonus: If you wind up selling down the line your investment is likely to have gained value by a pleasing amount compared to what you paid during the Pre-Construction phase.

Bottom line? Buying a three bedroom condo from a builder instead of through resale = Better Value.

Pre-Construction truly is one of the best ways Toronto buyers can currently snag a three bedroom unit for less.

See these tips for buying Pre-Construction Toronto condos.

First thing's first…Start your search to get an idea of what is out there, and to hone in on what you really need and want:
SEARCH ALL THREE BEDROOM CONDOS FOR SALE IN TORONTO...