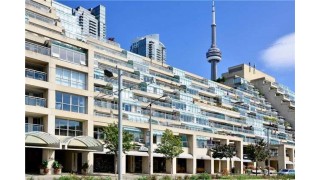 New condos are the best investment right?
Not always. Consider this:

Right now, since there are so many buildings under construction, condos even 5 years old aren't considered "new" enough for buyers seeking an untouched condo for sale.
What does that means for older buildings?
First of all, the genuinely older condominiums stand out from the towers. In a market place with as many options as Toronto has, these buildings will forever have a niche spot in buyers' minds.
In addition, buyers are drawn to older buildings because they may have a slightly lower asking price for the area, a great downtown location, and more square footage.
We'll tell you some older Toronto condo buildings that are a perfect choice if you're weighing the benefits of old instead of new. We already talked about Toronto's Favourite Factory Lofts, so now we'll discuss older condo buildings that are not lofts.
These are the buildings people might overlook because of their age and modest exterior.
But wait!
Don't be one of these short sighted buyers:
*Look for the "Fine Wine Condo": It's older age comes with advantages.*
You might be wondering: How do I know if a specific older building is a good investment?
It depends on 4 Factors.
It should:
a) Have an established reputation: Research the builder and the building itself. Your Realtor can of course help with this.

b) Be well managed: No peeling paint in common areas or always-broken elevators.

c) Offer something new buildings don't: Larger suite sizes, spacious terraces, or charming details.

d) Have a desirable location: The best indicator of a good investment is location! Older buildings are often ideally located, since their builders scooped up the prime spots first.
So, lets look at some excellent examples:
Here are our Top 5 Older Toronto Condo Buildings:
5. 80 Front St E - Market Square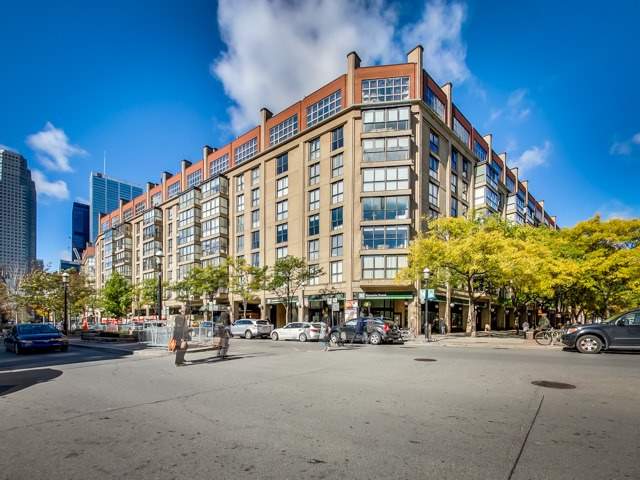 Year Built: 1983

Neighbourhood: St Lawrence Market
Why Buy: Primarily because of it's location across from St Lawrence Market itself! The building is steps from the Gooderham Building, near bars, parks, and entertainment in this historic downtown neighbourhood.
Plus, Market Square has more curb appeal than some older buildings. It is a mid rise with great amenities, including a large indoor swimming pool, a library/games room, and a squash court. Also, the rooftop deck has BBQs, dining tables, and a gazebo with expansive Toronto skyline views.
4. 86 Gloucester St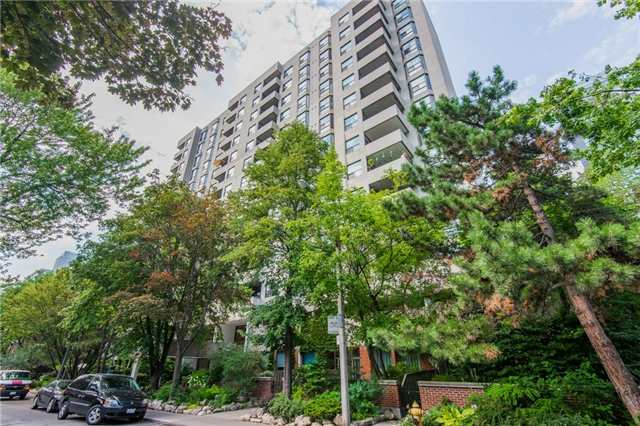 Year Built: 1979
Neighbourhood: Church Village
Why Buy: For one thing, this building has a stellar location. Found in Toronto's Church and Wellesley area, you can stroll to all the lively entertainment in the Gay Village. Or walk to the Keg Mansion for dinner in a historic manor. It's close to it all, but is on a quieter tree-lined street with low-rise houses.
And thats not all:
The condos at 86 Gloucester also boast spacious layouts between 730 to 1300+ square feet. They also have balconies or terraces. Plus, enjoy access to amenities including an outdoor pool, his and hers saunas, squash courts, a party room, and even a spacious rooftop deck with downtown views!
3. 61-63 St Clair Ave W - Granite Place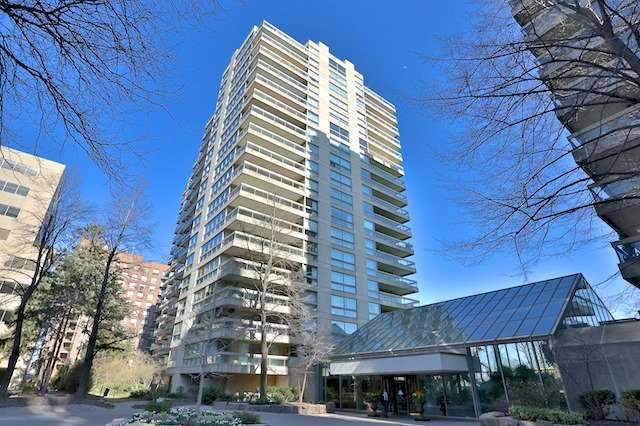 Year Built: 1979
Neighbourhood: Yonge and St Clair
Why Buy: Along with it's spot near upscale restaurants and shops at Yonge and St Clair, this Midtown building also has a wonderful community feel. There are swim classes, yoga classes, and book clubs you can join to feel more at home here. All of this points to excellent management.
It gets better:
The suites are spacious, like really spacious. They have up to nearly 4500 square foot units! Also the pool and hot tub, along with the gym, are more inviting than many new building's amenity spaces, since they overlook tranquil green space.
Granite Place Condos were developed by award-winning architects and designers, and it set the tone for luxury condominium living.
2. 2112 Queen St E - The Hammersmith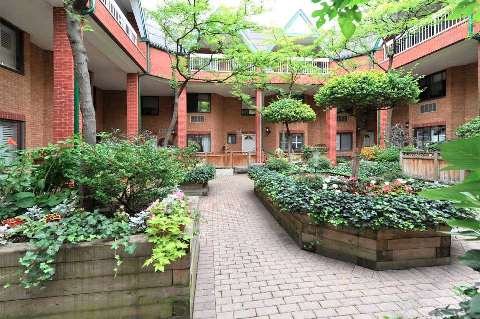 Year Built: 1991

Neighbourhood: The Beach
Why Buy: Finding a condo in the heart of The Beach isn't easy, especially for a lower budget. This building is a low-rise right on Queen Street East, surrounded by stores and restaurants and (you guessed it!) The Beach. Spend your days rollerblading along The Boardwalk followed by ice cream on a quaint patio.
What else?
The Hammersmith building also has a peaceful inner courtyard off the active streetscape. Many units are two-storeys with balconies or terraces facing this courtyard. Plus, these condos have up to 3 bedrooms and over 1800 square feet. In The Beach! Not kidding!
See also: The South Beach condos built in 1996.

1. 460 Queens Quay W - Kings Landing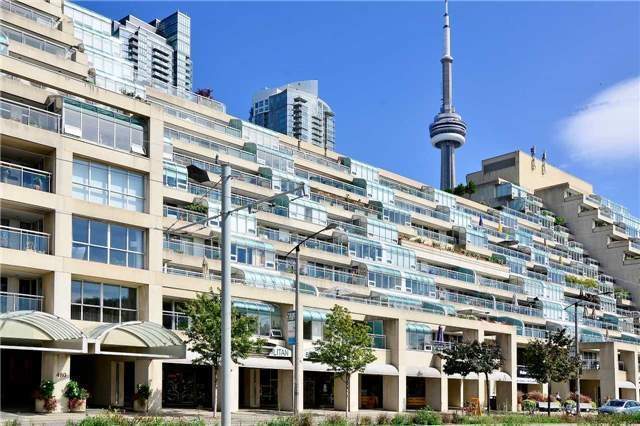 Year Built: 1986
Neighbourhood: Waterfront
Why Buy: First of all, WOW does Kings Landing have the best views! It is practically right on the shores of Lake Ontario. It overlooks the Toronto Music Garden and Marina Quay West, and the streetcar is just out front. This building also has a gorgeous design that has not gotten old.
So much to love: It has rising levels of terraces and solariums all with lake views. Suites are 1200 to nearly 4500 square feet...you're not getting that with new Waterfront condos.
Amenities include a tennis court, hot tub, gym, and an indoor pool. The pool shimmers in the sunlight under an atrium roof with CN Tower views, and opens onto a rooftop deck overlooking the lake.
Beat that, new builds!
See also: 33 Harbour Sq, 250 Queens Quay W, and 401 Queens Quay W.
In Conclusion: There are many more examples of older buildings that have aged well and seen steady gains in investment value.
Older buildings' appeal also comes from what you hear those bickering buyers on TV shows pointing out about new builds:
"It lacks a homey feel." "It feels cold." "There's no space!" "You call THAT a second bedroom?" "It looks like the last 10 units we saw." "There's no charm."
And Boom.
That's where your unique "vintage" condo comes in.
It will feel refreshing to buyers looking for SIZE or CHARM, compared to the modern cookie-cutter units they continually reject.
Spacious suites with balconies overlooking tree lined streets, steps from downtown shopping and dining?
They exist. They're more likely to be on-budget. They are older buildings.
Contact The Armstrong Team to help you find your Fine Wine Condo!